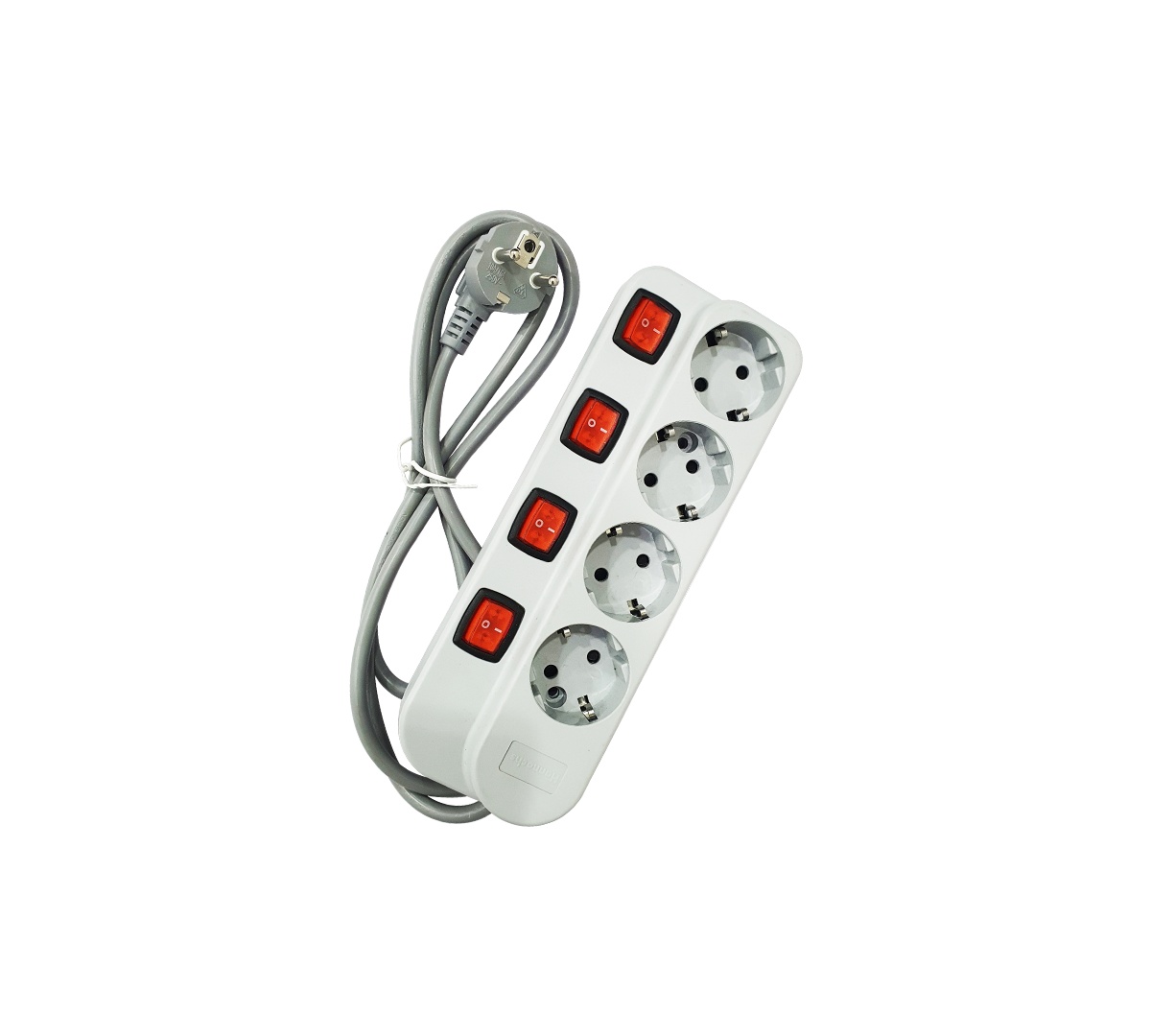 HSC 074 3M CHICAGO
Product Features & Benefits:


Use a high-quality Grounding Plug.
Can operate at a voltage of 100-240V.
Using high-quality cable.
Can be installed with various methods and positions.
Equipped with shutter for additional security.
Using heat-resistant and high-durability material.
Equipped with grounding (Earthing).
Extra distance to apply wide plug or large adapter.
The position of the switch is designed for convenient use and easy storage.
Uses dual terminal technology to cut off power to both terminals (total outage) when turned off.
Equipped with a switch and indicator lights.
Available : HSC 073 3m Chicago, HSC 074 3m Chicago, & HSC 075 3m Chicago.
OTHER PRODUCT YOU MIGHT WANT TO SEE
---
VIEW ALL HANNOCHS PRODUCT CATEGORY