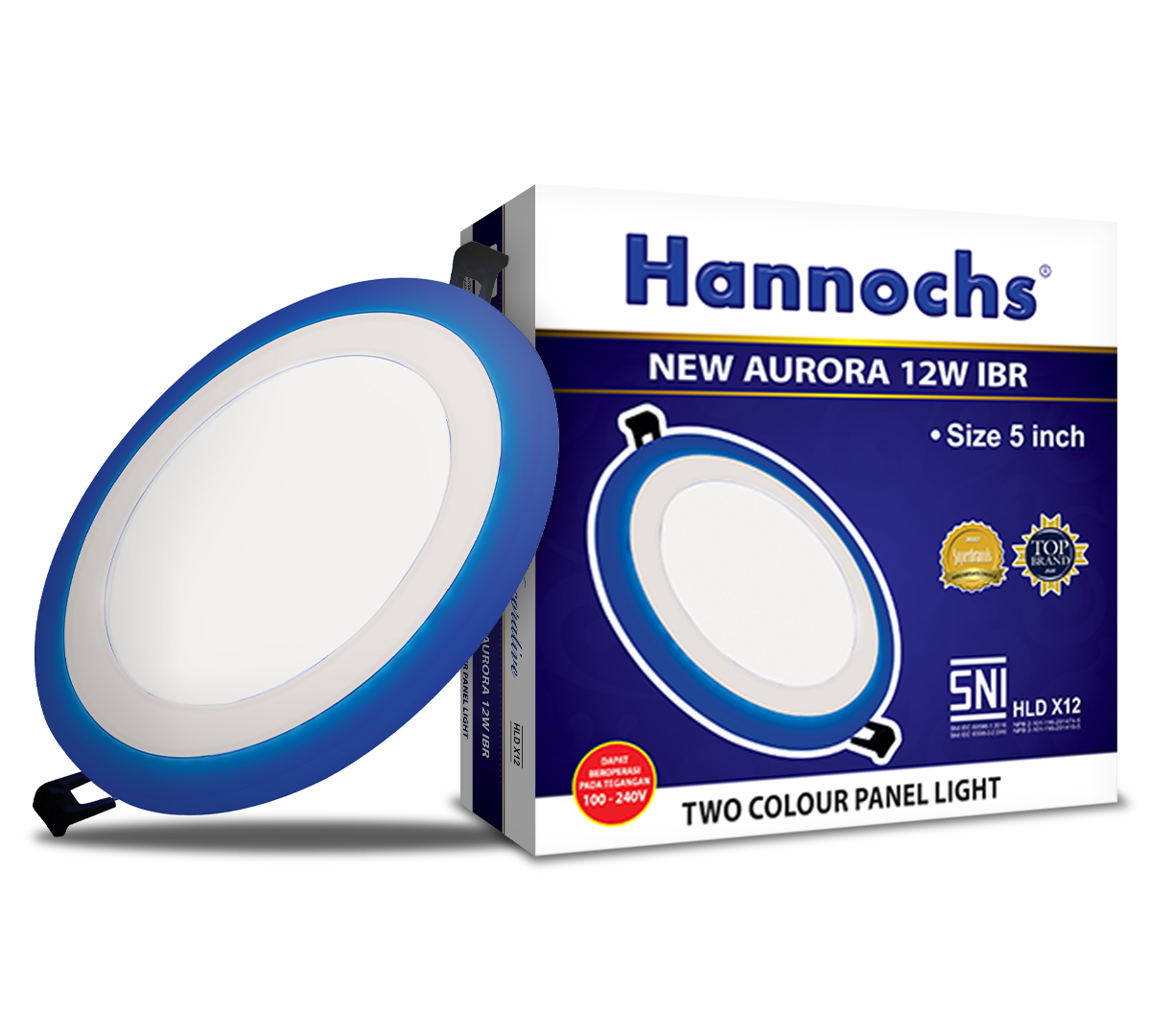 NEW AURORA IBR
2 Light color options in 1 Lamp.
The color of the light can change with just 1 click:
Click 1: Light up the Outer Ring
Click 2: Light up the Inner Ring
Click 3: Light up the Outer & Inner Ring
Can operate at a voltage of 100 - 240V.
Lamp Life up to 15,000 hours.
Very good color-adjustment index (CRI) > 80.
Free of IR (Infrared) & UV (Ultra Violet) radiation, low heat radiation.
Very suitable to be applied at Homes, Shops, Boutiques, Shopping Malls, Restaurants, Hotels.
FEATURES & PERFORMANCE
| | |
| --- | --- |
| Product Technology | LED |
| Lamp Life | 15'000 hours |
| Voltage | 100 - 240 V / 50 - 60 Hz |
| CRI ( Color Rendering Index ) | > 80 |
| Lighting Angle | 120⁰ |
| Power Factor | > 0.5 |
| Product Material | AL + PC |
| Form | Round |
| Cover Type | Frosted |
| Ring Color | White |
| Color Temperature | White Light = 6500K |
LUMENS (lm) & PRODUCT DIMENSIONS
| TYPE | Watts | Lumen (CDL) | Product Dimension(mm) | Hole Size (mm) | Suitable for Downlight |
| --- | --- | --- | --- | --- | --- |
| New Aurora 3W IBR | 3W + 3W | 140 | Ø 105 | Ø 75 | 2.5" |
| New Aurora 6W IBR | 6W + 3W | 340 | Ø 145 | Ø 110 | 3.5" |
| New Aurora 12W IBR | 12W + 4W | 800 | Ø 195 | Ø 160 | 6" |
| New Aurora 20W IBR | 20W + 6W | 1450 | Ø 245 | Ø 205 | 8" |
OTHER PRODUCT YOU MIGHT WANT TO SEE
---
VIEW ALL HANNOCHS PRODUCT CATEGORY