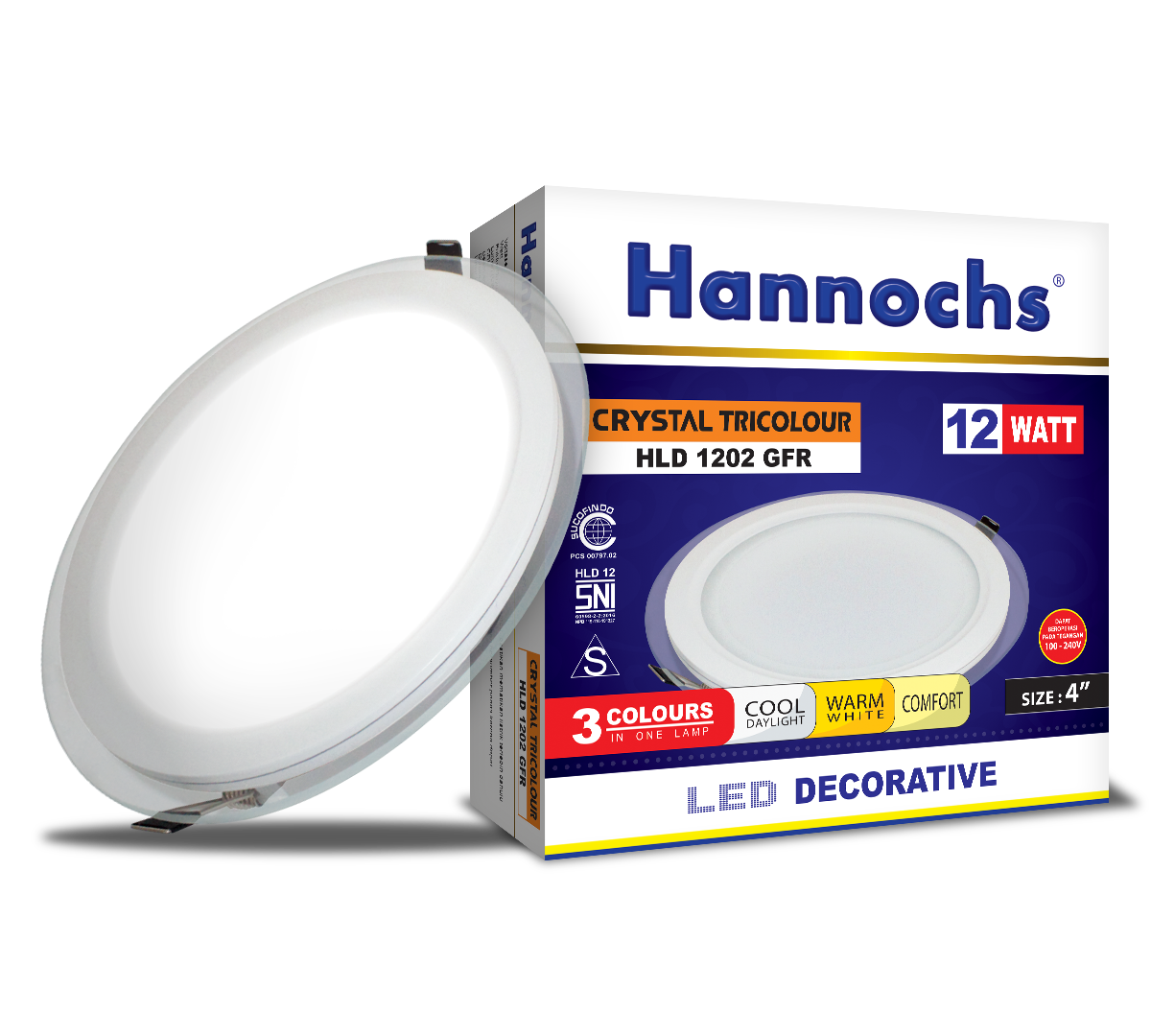 HLD GFR Tricolour
THREE in ONE (Create Our Atmosphere as Demand). Three light colour options in a single bulb (Cool Daylight / Warm White / Comfort). 1st Turn On = Cool Daylight for: Focus, studying, working, drawing. 2nd Turn On = Warm White for: Relax, dinner, party. 3rd Turn On = Comfort for: Watch TV, playing, cooking.
Can operate within 100 - 240 V.
Environmentally friendly, no mercury / no radiation.
Long Life lamp up to 10'000 hours.
Frosted cover, impact resistant.
Save energy up to 90% compared with regular incandescent bulbs.
To change colour, simply turn off and back on again in less than 6 seconds. (Light colour will turn back to "Cool Daylight" if it let off for more than 6 seconds).
Direct light is on to its fullest.Very good color rendering > 80.
FEATURES & PERFORMANCE
Product Technology
LED
Lifetime
15'000 hours
Lamp Voltage
100 - 240 V / 50 - 60 Hz
CRI ( Colour Rendering Index )
> 80
Beam Angle
120º
Power Factor
> 0.9
Material Product
AL + PC + Kaca
Shape
Round
Cover Type
Glass Frosted
Ring Color
White
Color Temp
Cool Daylight = 6500K
Warm White = 3000K
Comfort = 4000K

LUMENS (lm) & PRODUCT DIMENSIONS
| Crystal Tricolour | Watt | Lumen (CDL / WW / CF) | Product Dimension(mm) | Cutting Hole(mm) | Equal to Downlight |
| --- | --- | --- | --- | --- | --- |
| HLD 1202 GFR | 12 | 1'050 / 980 / 1'100 | Ø 160 x 40 | Ø 125 | 4" |
| HLD 2002 GFR | 20 | 1'750 / 1'600 / 1'800 | Ø 200 x 40 | Ø 170 | 6" |
OTHER PRODUCT YOU MIGHT WANT TO SEE
---
VIEW ALL HANNOCHS PRODUCT CATEGORY